I thought it might be time for an update on what's going on with the PSFM Frequency Monitor. In the past few weeks I tweaked the trigger settings so it's less sensitive. This should help eliminate many of the small fluctuations that show up in the trigger table. The PSFM software has two event detection triggers – the "delta" trigger and the rate of change trigger. The new settings are shown below.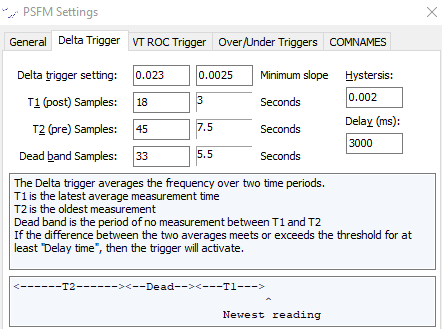 As you can see each trigger has a built in version of the other trigger to help validate that the trigger is valid.
I've also been working on the uploader program. Up until a few days ago I had a simple program that converted the trigger csv file to html for the web site. This depended on the Windows Task Scheduler. At 58 minutes past the hour one task ran to generate the html file and then at 59 minutes past the hour another scheduled task would run to upload the new html file to the web site. I have now developed a new program that watches the trigger file and when it sees a change it will generate a html file and upload it to the web site within a few seconds of the event occurring.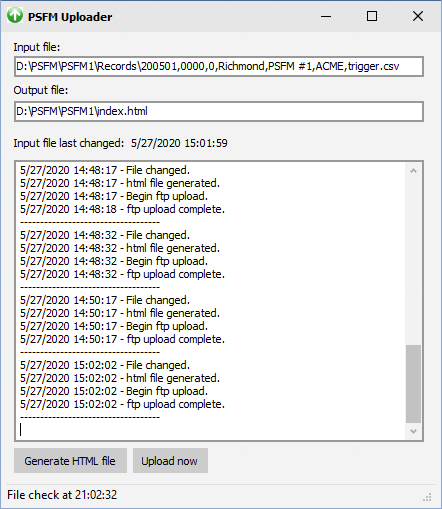 My next project will be automatic uploads of the frequency plots and their associated csv data. There's no timeline for when that'll happen. It could be next week or next year. We'll see.